Welcome...
This site is an unofficial "study" I have undertaken on my own in an attempt to depict the many types of tombstones and other grave markers in cemeteries in Washington County, VA.There are also stones from nearby Smyth & Scott Counties in VA. and in Sullivan County,TN.
My intent is to show tombstones of different types, from the use of common fieldstones to more elaborate monuments.
To better understand how someone can become involved in researching cemeteries and the different types of tombstones, click the link below which will take you to my other site>>>
*** All pictures are thumbnails. Click to enlarge in another window.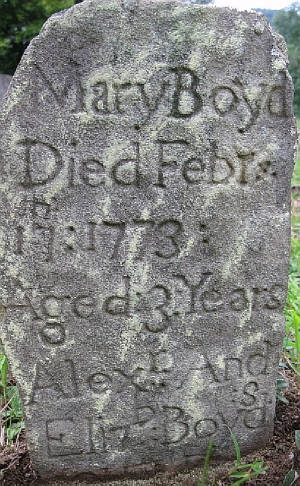 This tombstone is of the oldest marked grave in Washington County,VA.
Below are some links to another website I am a Moderator on. It is
www.antique-bottles.net
, but as you can see we talk about things other than bottles.